Inbound / Outbound Gateways
In cases where information must be sent continuously into a SCADA network, the deployment of inbound/outbound Unidirectional Gateways is used. An outbound Unidirectional Gateway replicates servers from the plant to the external network, and a second, independent inbound gateway replicates servers from the external network into the industrial plant.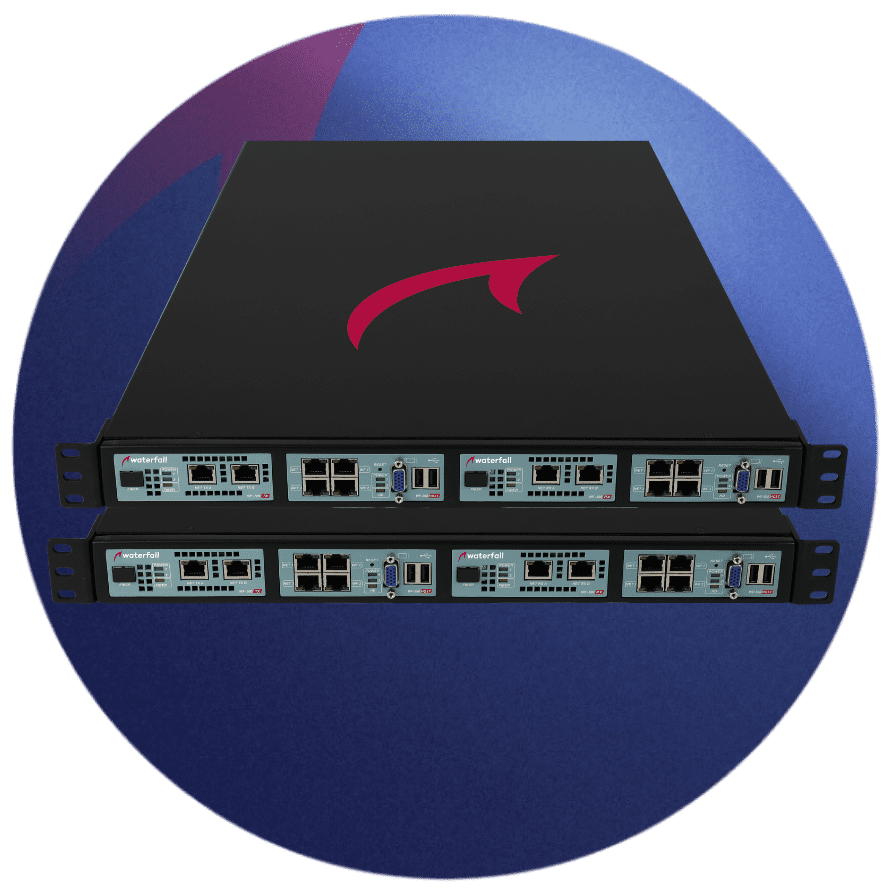 An OT network safely to a less secure IT network

The OT network with hardware-enforced technology

OT data in real-time to external networks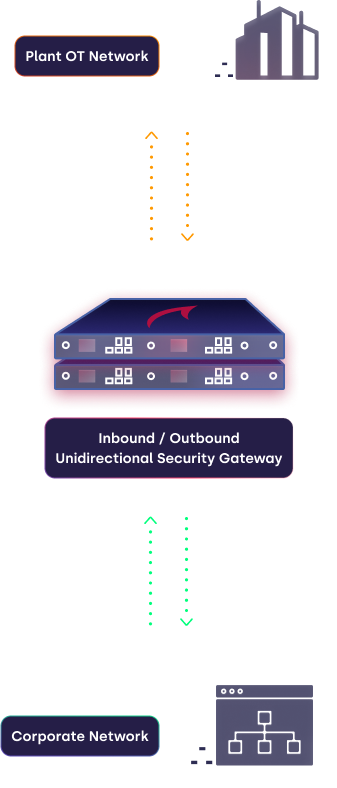 Hardware-enforced protection
Dozens of COTS software connectors
All-in-one software platform
Scalability & Performance
1 or 10 Gbps throughput hardware options
Powerful web-based user interface
The benefits of IT/OT connectivity, without the risks
One way for data.
Zero entry for attackers.