Cyber attacks, especially ransomware, are a growing threat to manufacturing operations, shutting down hundreds of manufacturing sites every year. Worse consequences are also possible, such as safety systems being impaired, or product quality being targeted.
Waterfall's Unidirectional Gateways protect the pharmaceutical, food & beverage, automobile, aircraft and other manufacturing industries.
Pharmaceuticals
Cybersecurity systems must protect the correct manufacturing of generics and specialty pharmaceuticals. Batch records must also be protected very aggressively, in order to prove to regulators that products were produced correctly.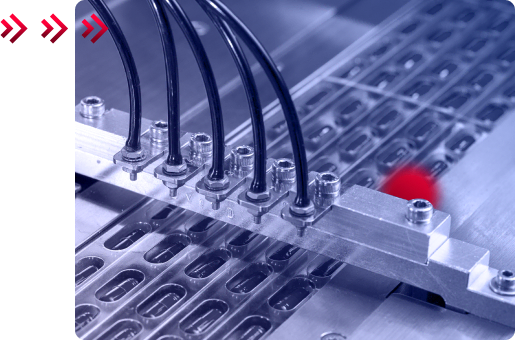 Food and Beverage
Cybersecurity systems are essential in food & beverage manufacturing. Preventing costly unplanned shutdowns, protecting sterilization systems, critical automation, amd also protecting batch records that are needed for product sales in this heavily-regulated industry.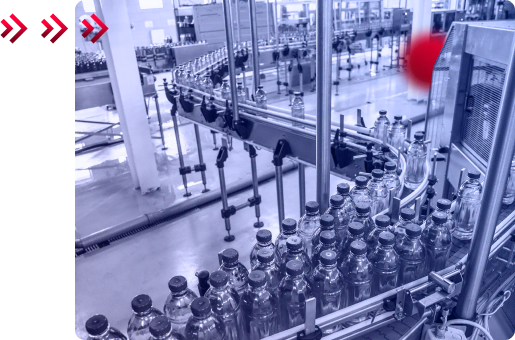 Discrete Manufacturing
From consumer goods to automobile, heavy equipment and even aerospace manufacturing, cybersecurity systems are essential to preventing very costly outages, protecting worker safety and assuring finished product quality.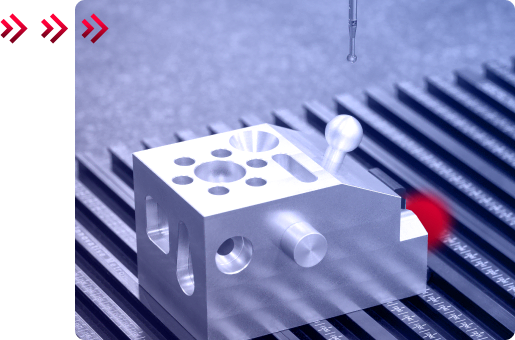 Unidirectional Gateways provide business automation with access to OT / industrial data, without providing attackers or malware access to the industrial systems that are the sources of that data.

Real-time security monitoring
Unidirectional Gateways provide enterprise and out-sourced Security Operations Centers (SOCs) with safe access to industrial network data, so generating utilities can leverage specialized expertise and economies of scale.

Unbreachable Cloud Connectivity
Unidirectional Gateways enable the benefits of cloud and Internet connectivity, without the risks.
The Waterfall for IDS product replicates mirror and SPAN ports to OT IDS sensors on IT networks. Unidirectional Gateways replicate Syslog, SNMP traps and other security monitoring information to enterprise and cloud SOCs. Waterfall makes security monitoring safe and transparent.
Undirectional Gateways replicate historians, databases, OPC servers and more to business networks. Business users and applications use the replicas normally – because all of the data that is allowed to be shared with IT networks is in the replica servers already.
Unidirectional Gateways replicate OPC and other servers out to IT networks and to vendor cloud systems so that vendors can diagnose problems and provide expert advice. Vendors use Unidirectional Remote Screen View and Secure Bypass when they need to adjust manufacturing equipment remotely.
Unidirectional Gateways enable the benefits of cloud and Internet connectivity, without the risks.
Operational Equipment Effectiveness
Unidirectional Gateways safely and unbreachably replicate OEE servers and information to cloud-based systems so that manufacturers can re-arrange manufacturing loads to make maximumally efficient use of costly manufacturing equipment.

An industrial network safely to an IT network

The industrial network with hardware enforced technology

Real-time operational servers to the enterprise IT network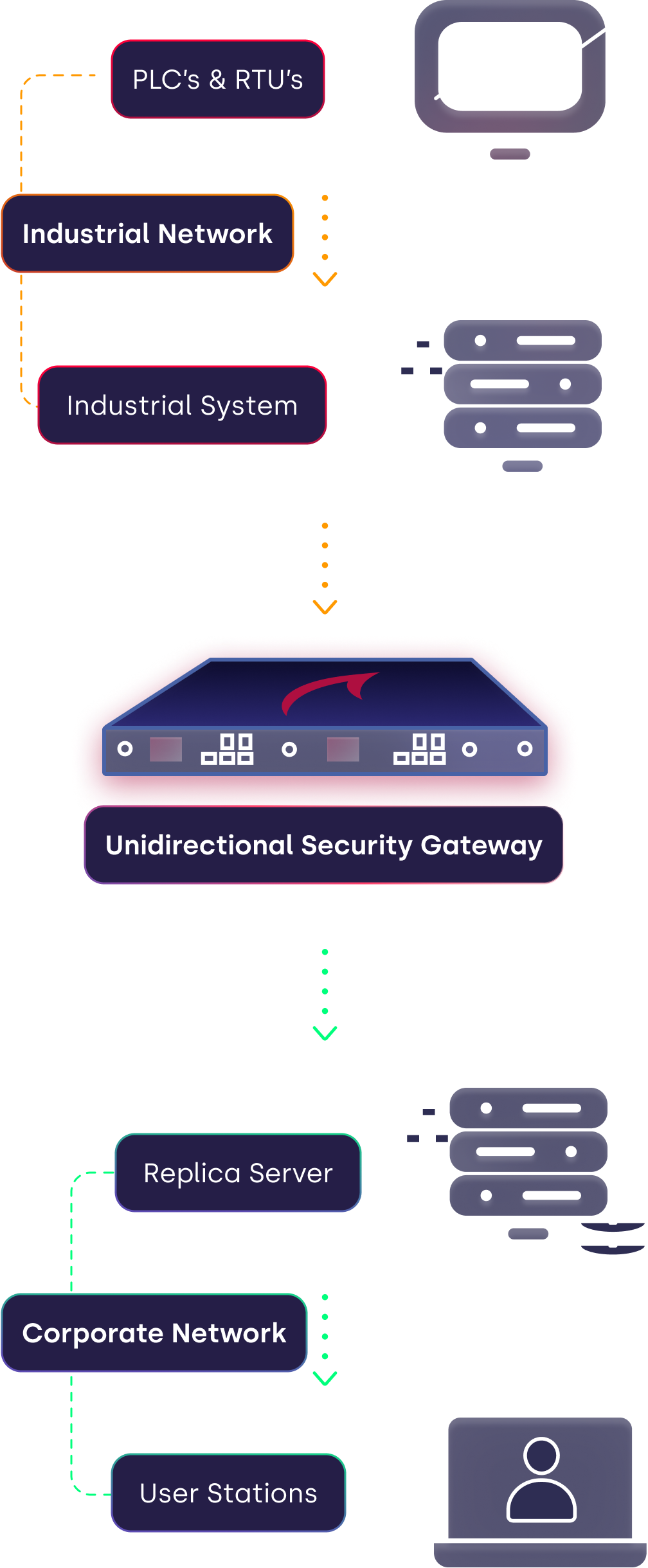 Consult with a unidirectional
solutions architect