Launch my industrial cybersecurity program
Launching a cybersecurity initiative for industrial networks is not as straightforward as with an IT network. IT-SEC is a rough fit for industrial networks. Patching is always an issue, AV is a poor fit, and even passwords have issues. To make matters worse, your engineering team did not become engineers to just do IT security tasks all day. Additionally, engaging IT and engineering experts to solve cybersecurity problems is very challenging.
Waterfall Security helps with launching industrial cybersecurity efforts by providing an engineering-grade level of protection that provides unbreachable OT security, while still allowing unlimited OT connectivity.

An industrial network safely to an IT network

The industrial network with hardware enforced technology

Real-time operational servers to the enterprise IT network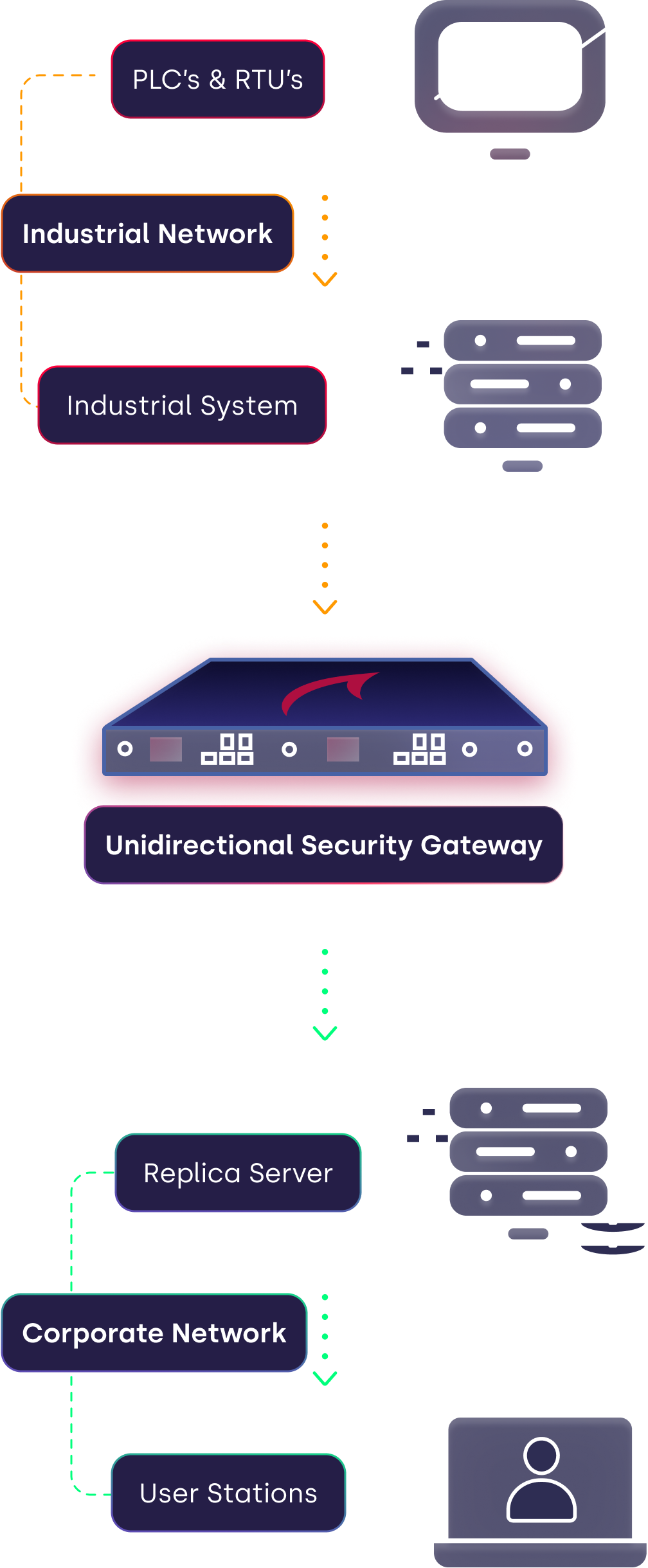 Waterfall's Industry-Specific Solutions
One way for data.
Zero entry for attackers.