Keep my facilities out of the news
Cyber attacks on industrial operations can have truly unacceptable consequences, and no CEO wants to wake up to a story about one of their facilities on the front page.
Keeping OT systems and networks safe also means keeping them from being a front-page news story. When Waterfall stops an industrial cyber attack before it reaches its target, there is no story to write about.

An industrial network safely to an IT network

The industrial network with hardware enforced technology

Real-time operational servers to the enterprise IT network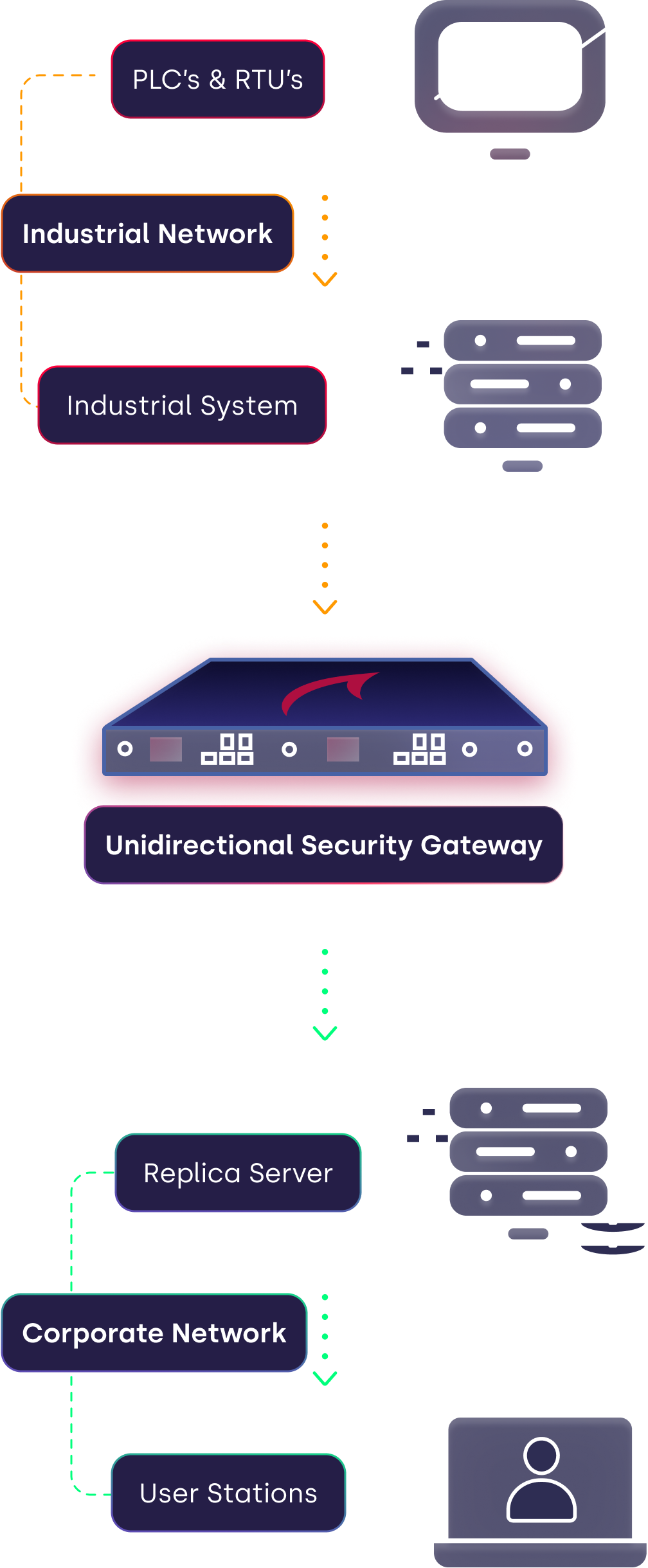 Waterfall's Industry-Specific Solutions
One way for data.
Zero entry for attackers.