The Waterfall Secure Bypass Module provides physical protection for emergency and other remote support mechanisms, while providing the industrial site with physical control over the frequency and duration of remote access. Secure Bypass provides secure remote access for trusted insiders.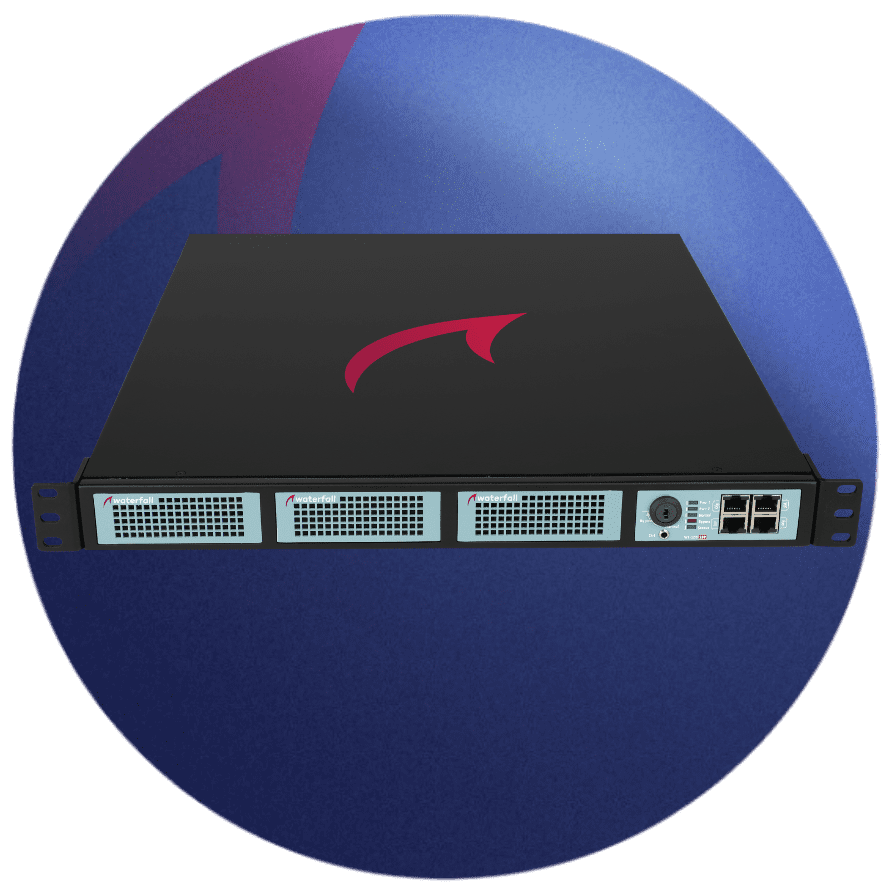 An OT network safely to a less secure IT network

The OT network with hardware-enforced technology

Bi-directional communications physically, for a limited time



Reduced Errors & Omissions
Built-in timer automatically disconnects remote access and restores unidirectional state
Over the frequency and duration of remote access
Hardware-Based Protection
From vulnerabilities inherent in software-based VPN and other remote access technologies
Secure & Disciplined Remote Access
For unidirectionally protected sites

Self-contained operation – no extra hardware or software on IT or OT networks

1Gbps standard throughput

Key switch or serial cable and software application for bidirectional connectivity

Configurable activation time limit
43.5(W), 52(D), 4.4(H) cm 1U standard rackmount
Certification & Compliance
Common Criteria EAL4+, Singapore NITES, Korean KC, Israel NIS
Idaho National Labs, Digital Bond Labs
Global ICS Standards & Regulations, NERC CIP, IEC 62443, NRC 5.71, NIST 800-82R2, CFATS, ISO, Industrial Internet Consortium SF, ANSSI ICS Standards, and many more
One way for data.
Zero entry for attackers.