Protect my OT networks from ransomware
In the last five years, over 90% of cyber attacks resulting in shut-downs of industrial operations were ransomware. Today's ransomware attack tools & techniques trail nation-state tools & techniques by less than five years.
Waterfall protects against OT ransomware attacks by making the network entry points that such attacks utilize nonexistent. 

An industrial network safely to an IT network

The industrial network with hardware enforced technology

Real-time operational servers to the enterprise IT network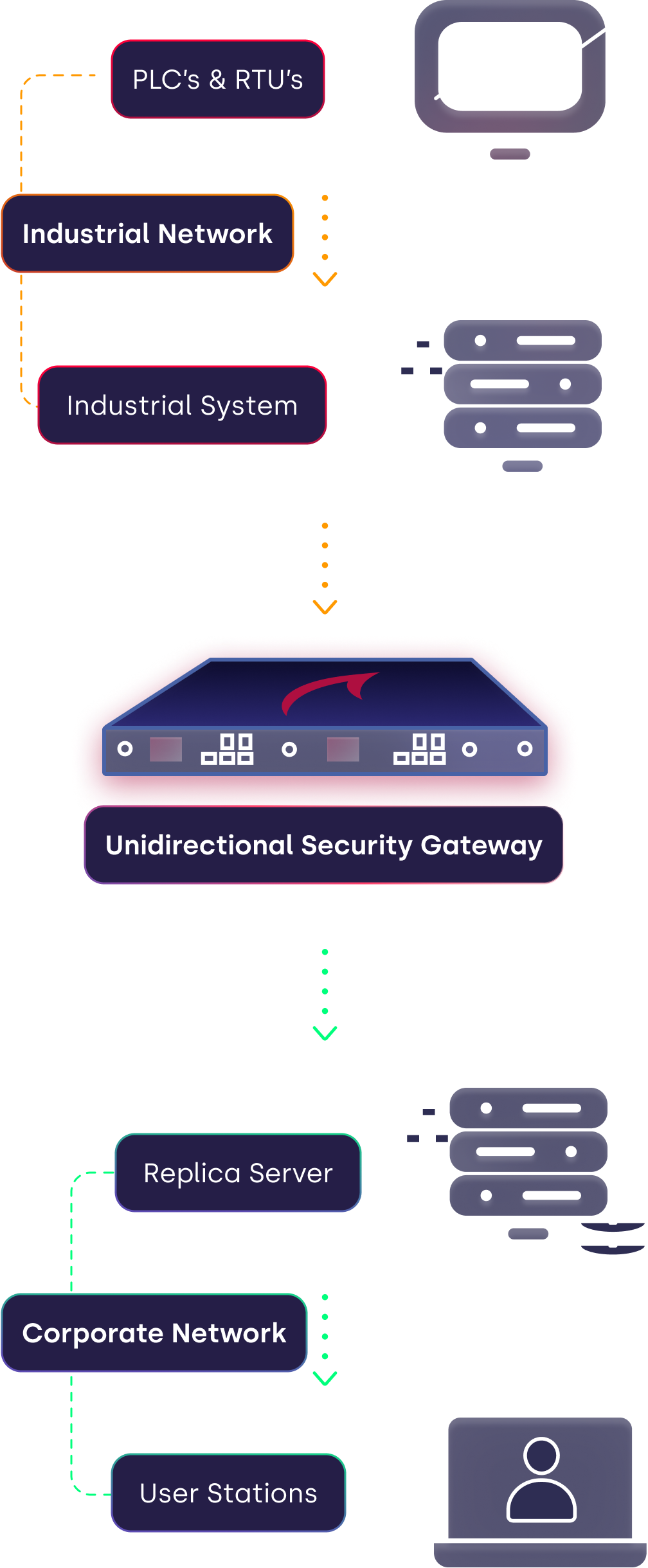 Waterfall's Industry-Specific Solutions
One way for data.
Zero entry for attackers.