Waterfall's flagship WF-600 is the newest model of the Unidirectional Security Gateways, providing unbreachable protection for OT/ICS.
The WF-600 is controlled via a simple yet powerful web GUI and is supported by comprehensive collector library that includes all industrial controls systems, SCADA and any OT data product available on the market. 
Several options exist for choosing the right WF-600, with either a 1Gbps or 10Gbps throughput, as well as either a regular(single) or high-availability (double) configuration.
The WF-600 gateway protects the OT network perimeter with a hardware enforced, physical barrier. Preventing remote attacks, malware, DOS attacks, ransomware, and human errors from entering the protected network.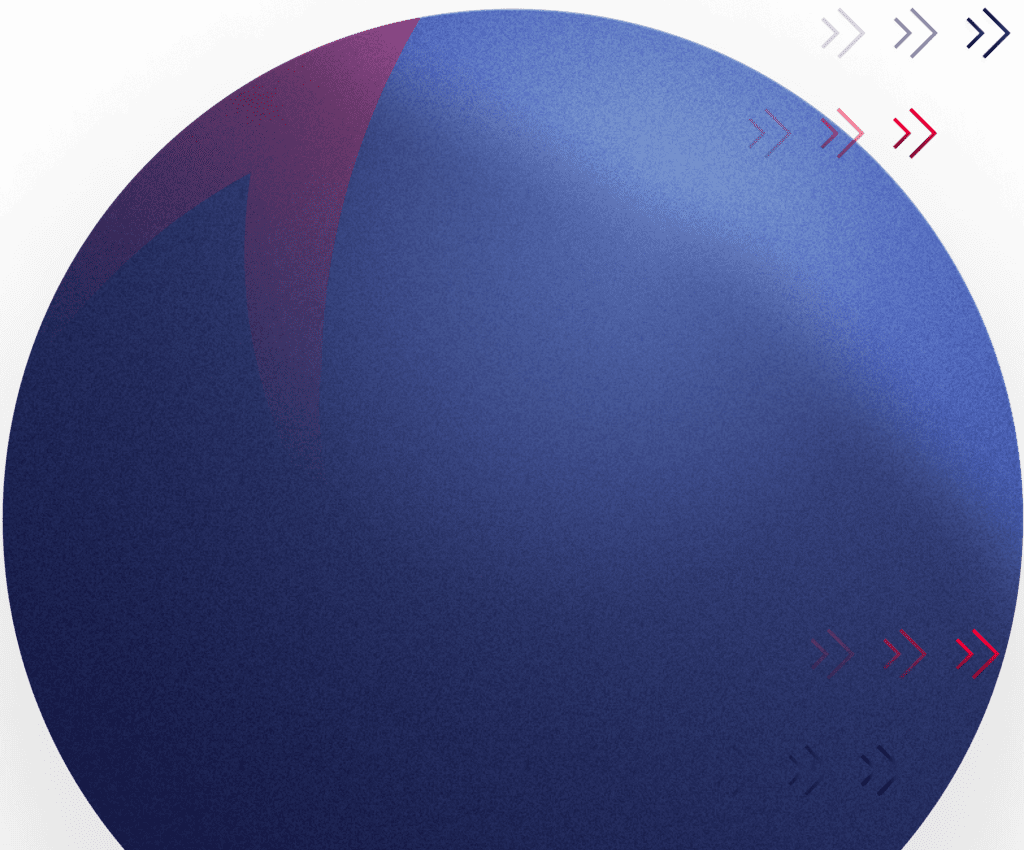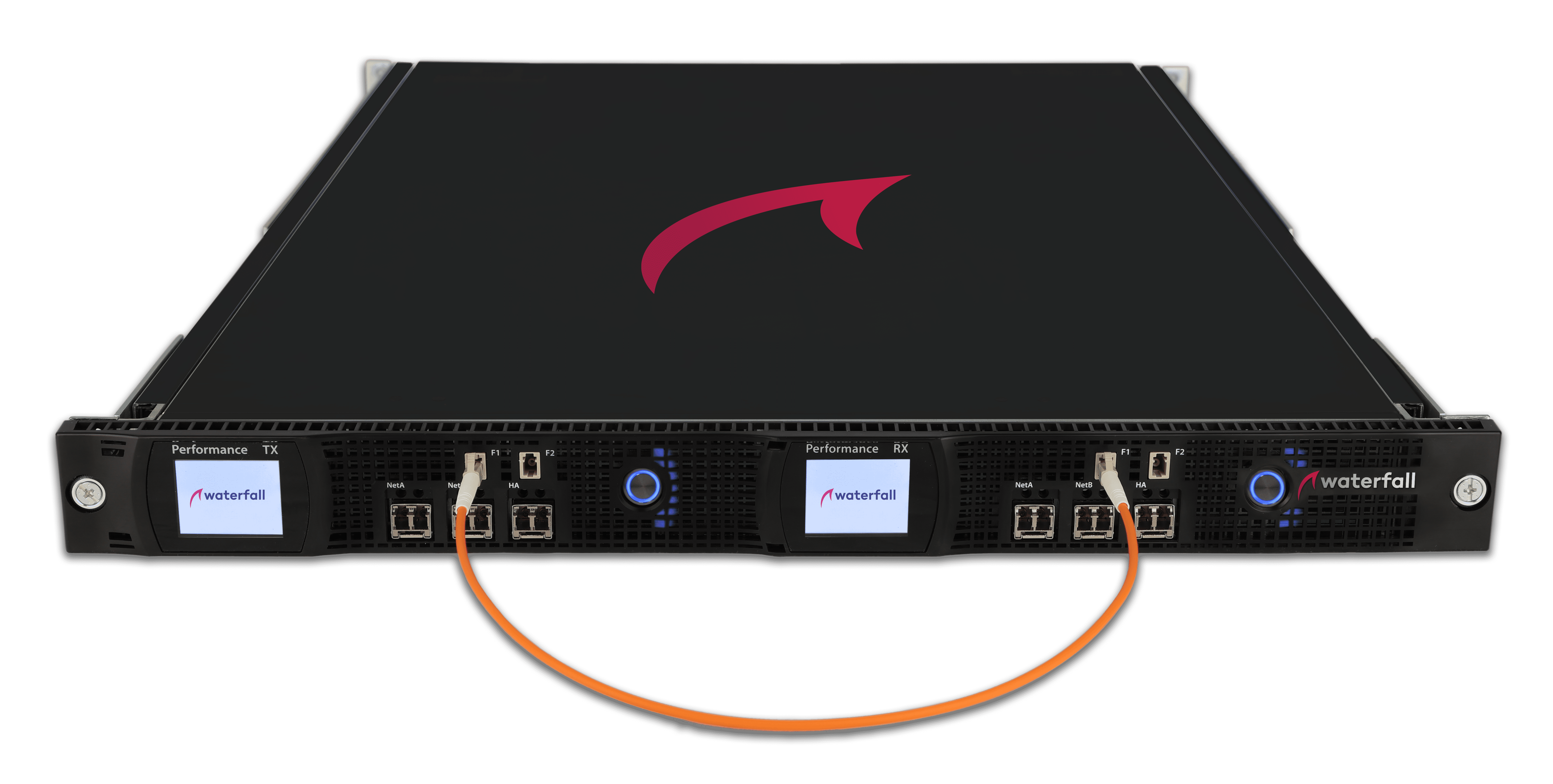 UGW hardware provides absolute protection while the software enables seamless enterprise connectivity

An OT network safely to a less secure IT network

The OT network with hardware-enforced technology

OT data in real-time to external networks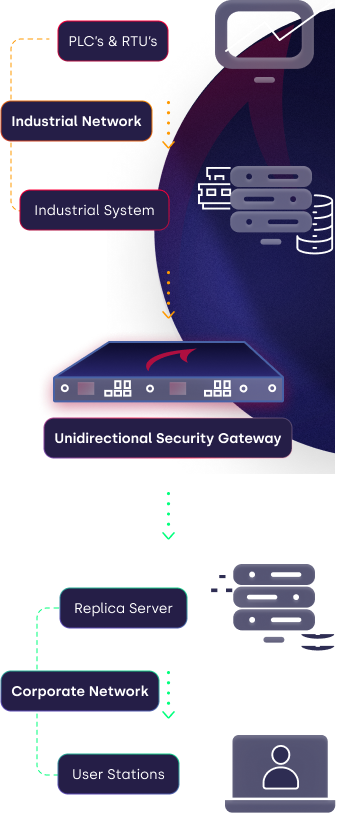 Hardware-enforced protection
Dozens of software connectors
All-in-one software platform
Scalability & Performance
1Gbps or 10Gbps throughput options for hardware performance
Powerful web-based user interface
The benefits of IT/OT connectivity, without the risks

Hardware is modular, flexible, and user-serviceable

1Gbps standard throughput, also available in 10Gbps throughput

Optional High-Availability configuration

Front panel cabinet connections for clear system visibility

Compatible with Waterfall's large library of off-the-shelf connectors

Flexible connector hosting supporting all major operating systems
45.4 x 4.38 x 68.9 cm, 1U standard rackmount
Certification & Standards
EN/IEC/UL 62368-1 compliant
EN/ 55032, EN 55035, EN6100-3-2,3-3, & FCC Part 15 Subpart B compliant
One way for data.
Zero entry for attackers.