Webinar: Engineering-Grade OT Security: A manager's guide
Join our webinar to learn about engineering-grade OT security, a new model for cyber risk, and how to decide how much security is needed for different types of systems, as described in Andrew Ginter's new book, "Engineering-Grade OT Security: A Manager's Guide"
Nov 1, 2023 | 11 AM New York time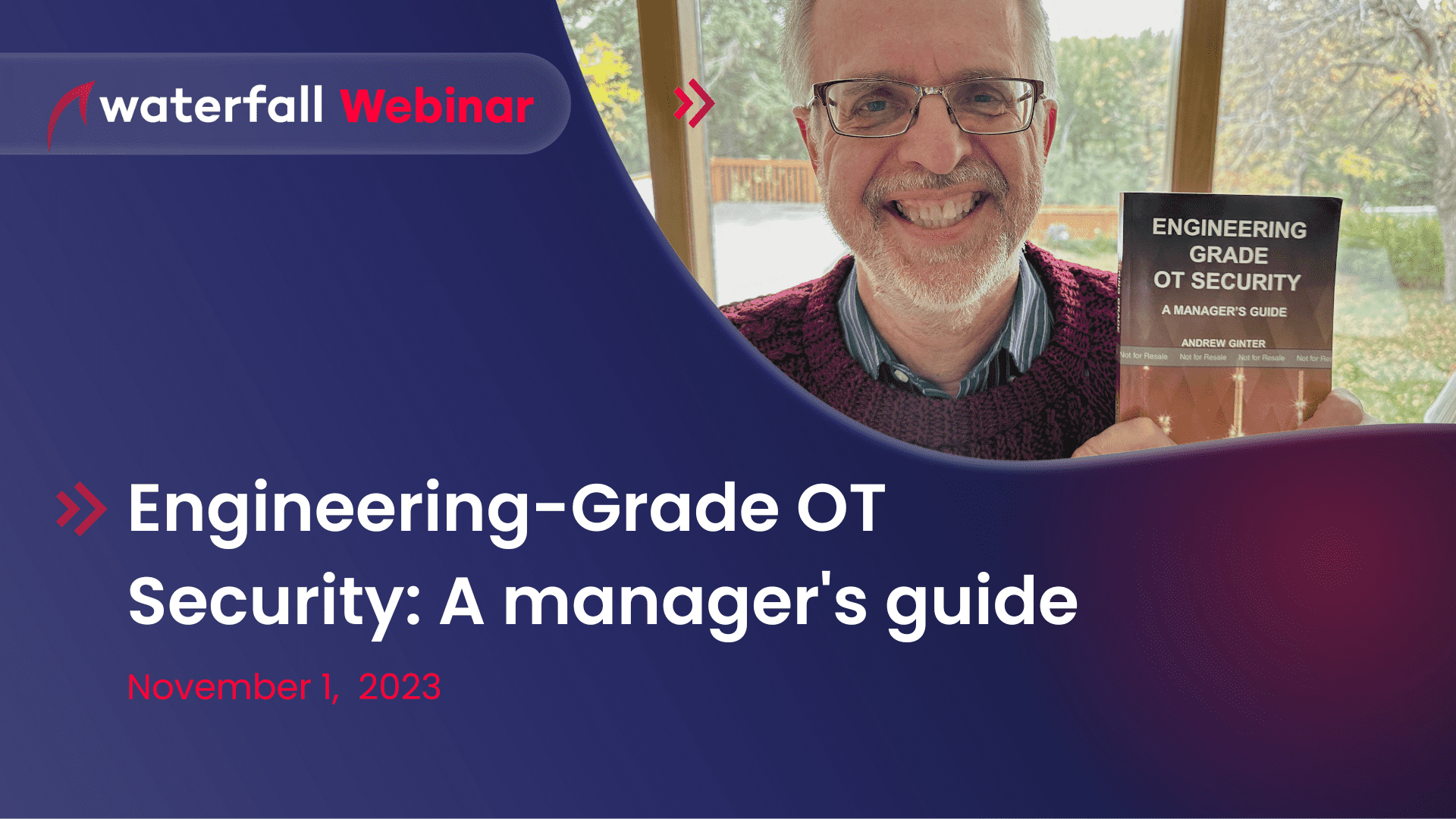 I'm pleased to announce my new book Engineering-Grade OT Security: A manager's guide. The book explores the question "how much is enough?" when looking at cyber attacks that can impact physical operations. The answer to that question very much depends on consequences – small shoe factories are not at all the same as a passenger rail switching systems.

Engineering-grade protections that are unique to the OT space, most but not all drawn from safety engineering,

Network engineering techniques to prevent attacks from pivoting into safety-critical or reliability-critical systems, and

A new model for cyber risk that makes it easier to answer the question "how much is enough?" for different kinds of systems.
And we finish by answering the key question head-on. We look at legal and professional obligations that dictate where engineering-grade and where IT-grade solutions must be used. We walk through how to decide how much engineering-grade, IT-grade and even insurance-type protections are justified for different types of threats – network-based vs. insider vs. supply chain vs. removable media. And we look at how to communicate these decisions through layers of management where messages might otherwise be lost or misinterpreted.
Please join me on the webinar if you're interested in an overview of the book and a summary of the decision process.
And I thank Waterfall Security who is giving away copies of the book in celebration of the launch – you can request your copy by submitting the form on this page.