Emerging Consensus For Industrial Security Engineering Whitepaper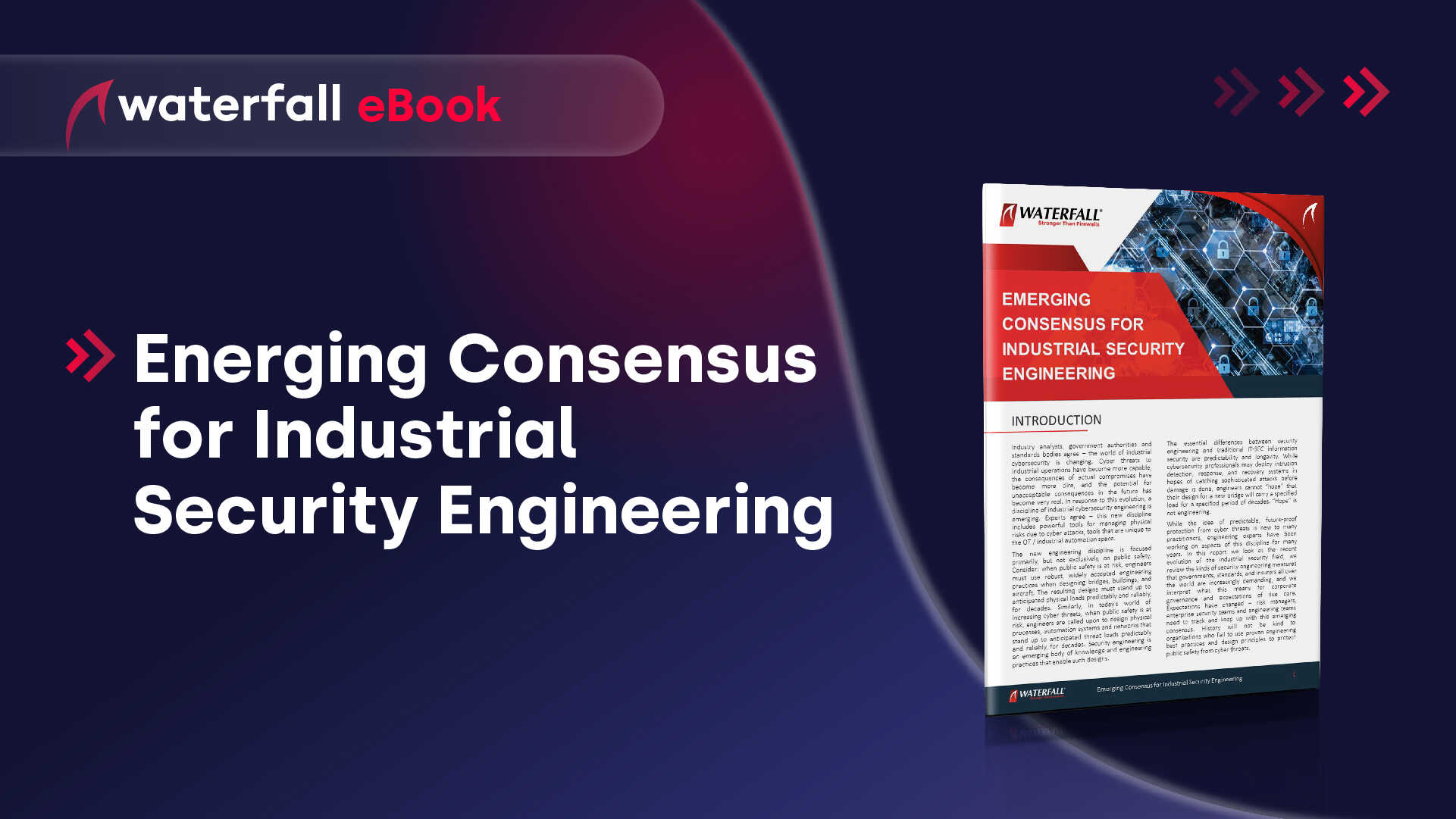 Industrial cyber security is changing. In response to this evolution, a discipline of industrial cybersecurity engineering is emerging. Cyber threats to industrial operations have become more capable, the consequences of actual compromises have become more dire, and the potential for unacceptable consequences in the future has become very real. Experts agree that this new discipline includes powerful tools for managing physical risks due to cyber attacks, tools that are unique to the OT / industrial automation space.
While the idea of predictable, future-proof protection from cyber threats is new to many practitioners, engineering experts have been working on aspects of this discipline for many years. In this report we look at the recent evolution of the industrial cyber security field, we review the kinds of security engineering measures that governments, standards, and insurers all over the world are increasingly demanding, and we interpret what this means for corporate governance and expectations of due care.
Industrial Cyber Security Industrial Control Is Evolving
The experts writing these standards agree: unidirectional gateways provide stronger-than-firewall, engineering-grade protection to industrial networks. Sign up here to download your free copy of the Emerging Consensus for Industrial Security Engineering whitepaper.
Modern Threats
What Is Industrial Security
Security Engineering
Network Security Engineering
Fill this form to download