2023 Threat Report – OT Cyberattacks With Physical Consequences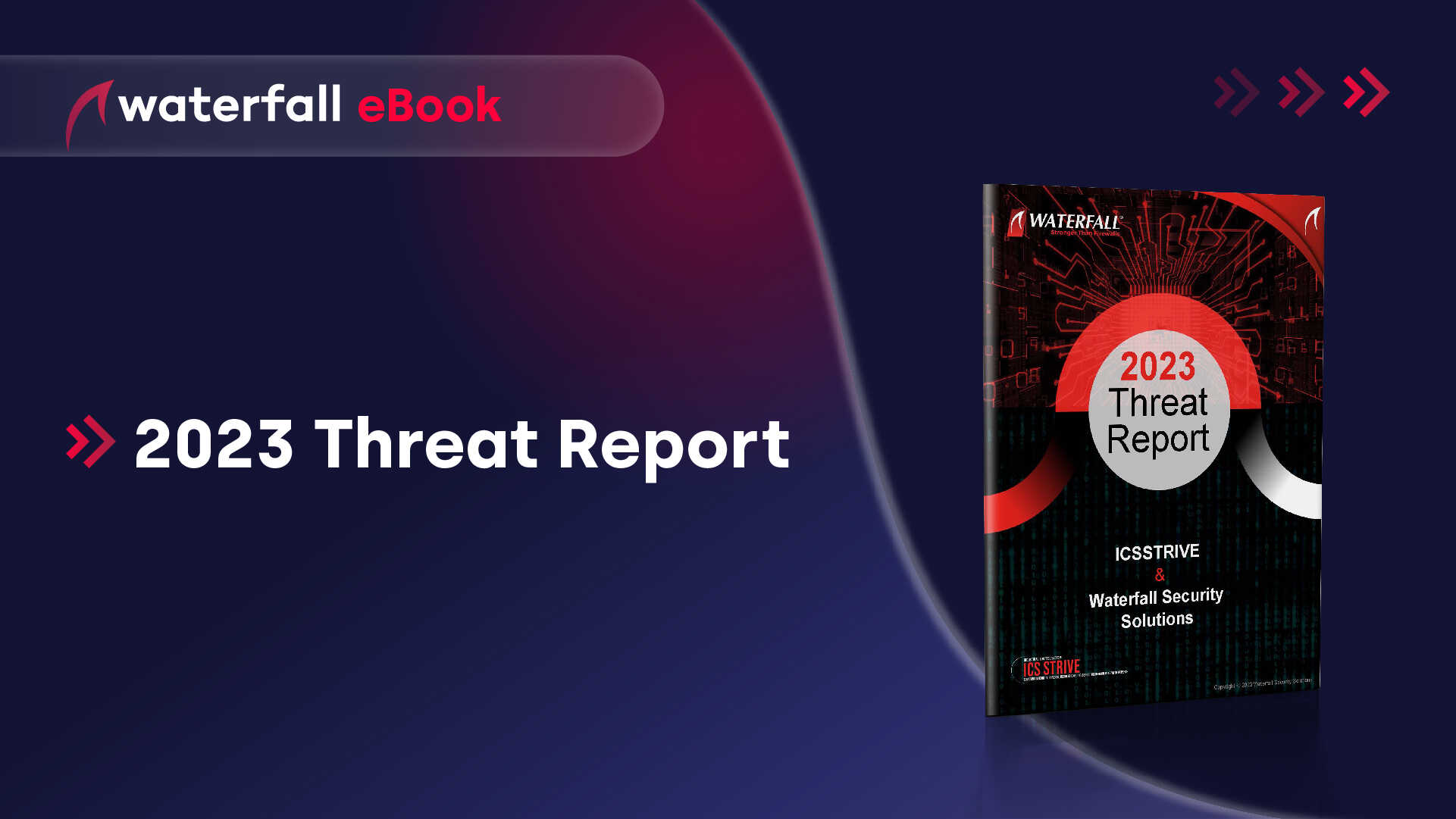 In the past year (2022), we saw 57 OT-related cyberattacks on industrial systems which caused physical consequences in the real world. That's over 2.5x the 22 similar attacks we saw in 2021, and 3x the 19 attacks seen in 2020! Most of these were ransomware-style attacks that encrypted computers and data on IT networks, but also had consequences for OT.
This report was created by Waterfall Security Solutions in cooperation with ISSSource and their ICSStrive OT incident repository with a focus on:
* Discrete manufacturing: Operations that assemble many small parts into larger manufactured objects, such as automobiles or laptop computers.
* Process industries: Operations that transform raw materials into a more useable form, such as mining or refining.
* Critical infrastructure: Industrial operations that are essential for society to function such as transportation, power, and utilities.
This report also includes a comprehensive list of all attacks that had physical consequences for these industries since 2010, including links to public reports and sources that can be used to verify the attacks and learn more about them.
Two cyberattacks that bankrupted the targeted organization
An attack that resulted in a fire that damaged equipment and put workers at risk
Sea ports that lost their capacity to load and offload cargoes
Attacks that shut down production at bridgestone, bombardier, toyota and other well-known brands
Fill this form to download