Rosh Ha'Ayin, Israel, 25 October 2022: Waterfall Security Solutions, the Operational Technology (OT) security company, and SecureWay, a leader in security assessments and consulting throughout Turkey and across Europe, today announced a partnership to secure critical infrastructure, manufacturing and other OT networks. The partnership supports industrial operations' need to integrate IT-style business automation systems with OT / industrial production automation systems safely, in an increasingly hostile cyber threat environment.
With this partnership, SecureWay's industrial and critical infrastructure customers will benefit from Waterfall's unbreachable Unidirectional Security Gateways and related products to prevent incoming ransomware, hacktivist and even nation-state remote attacks from reaching OT systems essential to safe and reliable operations. Together, SecureWay and Waterfall will help owners and operators comply with security regulations, standards and best practices, while enabling deep visibility into production networks for IT users and applications.
"Waterfall's hardware-enforced solutions simultaneously protect industrial operations, while enabling deep, seamless visibility into physical, industrial automation systems," said Can Tarakci, CEO at SecureWay. "Together, we will present our clients with the latest in IT/OT integration technology that protects against both today's cyber threats and those yet to come."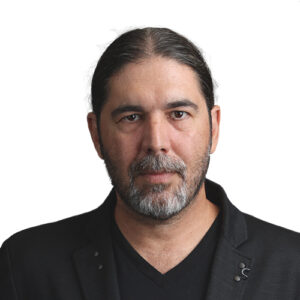 Lior Frenkel, CEO and Co-Founder at Waterfall Security Solutions, adds: "We are very pleased to partner with SecureWay. Our partnership is driven by a shared commitment to secure vital industrial networks in Turkey and throughout Europe. SecureWay's industry expertise and strong relationships with critical infrastructure utilities, industrial enterprises and other technology providers, will enable us to bring unbreachable, hardware-based security to owners and operators throughout this important region."
Waterfall Security's unbreachable, unlimited security solutions protect the world's most important critical infrastructures, manufacturing sites, and building automation systems. Waterfall's products assure safe, secure and reliable operations. Waterfall's hardware provides unbreachable protection against both today's cyber-challenges and those yet to come, while their innovative IT/OT integration software enables seamless enterprise-wide visibility for operations data. Industrial operations do not have to choose between complete cybersecurity and operational efficiency – Waterfall delivers both.
About SecureWay
SecureWay is a cyber-security company founded in 2017 with offices in Istanbul and Amsterdam. SecureWay provides consultancy, auditing and solutions to telecommunication providers, banks, enterprise businesses and critical infrastructures with seasoned professional team members.
About Waterfall Security Solutions
Waterfall Security Solutions' unbreachable OT cybersecurity technologies keep the world running. For more than 15 years, the most important industries and infrastructure have trusted Waterfall to guarantee safe, secure and reliable operations. The company's growing list of global customers includes national infrastructures, power plants, nuclear generators, onshore and offshore oil and gas facilities, refineries, manufacturing plants, utility companies, and more. Waterfall's patented Unidirectional Gateways and other products combine the benefits of impenetrable hardware with unlimited software-based connectivity, enabling 100% safe visibility into industrial operations and automation systems.