Secure, advanced automation and IT/OT business integration
Rosh Ha'Ayin, Israel – January 17, 2023 – Waterfall Security Solutions, the OT security company, and TCSS, the industrial digitalization and systems integration company, today announced a partnership to secure OT networks, industrial processes and critical infrastructure in the energy and utilities industries. Advanced automation and the connectivity such automation requires make critical infrastructures and other industrial processes vulnerable to cyberattacks. Worst-case consequences of compromised OT systems can be unacceptable, ranging from damage to long lead-time assets, to employee casualties and even threats to public safety. This new partnership is a timely response to today's steadily deteriorating cyber threat environment.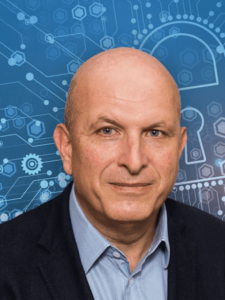 "Joining forces with Waterfall Security Solutions advance our shared goals of better serving our customers and providing them with secure and consolidated OT digitalization solutions," said Dr. Robert Herscovici, Founder and CEO of TCSS. "Strong cybersecurity solutions accelerate the deployment of advanced automation solutions, by removing cyber risk as an impediment to innovation."
"Critical infrastructure products and services must be both reliable and affordable," said Lior Frenkel, CEO and Co-Founder of Waterfall Security Solutions. "Our partnership with TCSS brings both TCSS' expertise and Waterfall Security's products and long experience to bear on the task of automating infrastructures for increased efficiencies, while thoroughly securing those infrastructures from cyber attacks."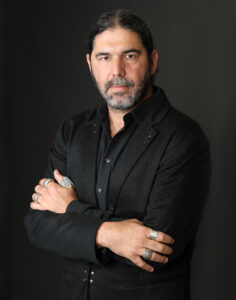 In a digital world, strong cybersecurity measures enable advanced automation. Waterfall's Unidirectional Gateways also reduce the cost and complexity of compliance with industrial cybersecurity best practices, standards and regulations. Along with TCSS' strong connections in the D-A-CH region with OT equipment providers and engineering, procurement and construction firms, this new partnership with Waterfall Security brings real benefits to owners and operators in the region.
About Waterfall Security
Waterfall Security Solutions' unbreachable OT cybersecurity technologies keep the world running. For more than 15 years, the most important industries and infrastructure have trusted Waterfall to guarantee safe, secure and reliable operations. The company's growing list of global customers includes national infrastructures, power plants, nuclear generators, onshore and offshore oil and gas facilities, refineries, manufacturing plants, utility companies, and more. Waterfall's patented Unidirectional Gateways and other products combine the benefits of impenetrable hardware with unlimited software-based connectivity, enabling 100% safe visibility into industrial operations and automation systems. Contact Waterfall.
About TCSS
TCSS' mission is to support our clients to reduce business risks by continuously enhancing our clients' cyber security postures to minimize their exposure to attacks. TCSS offers a broad range of services and automated solutions to help customers assess and reduce their risks, while supporting day-to-day operations and incident
response capabilities in environments with limited resources. TCSS goes beyond the basics of cyber security to support clients adopting advanced defenses including threat intelligence, IOT and OT security, automated threat hunting and penetration-testing. TCSNS has offices in Austria, Germany and Israel. For more information please visit TCSS website.