Safe, secure, and advanced automation and IT/OT business integration
Rosh HaAyin, Israel – March 21, 2022 – Waterfall Security Solutions, the OT security company, and Intech Process Automation Inc. the industrial digitalization and system integration company, today announced a partnership to secure OT networks, industrial operations, and critical infrastructures across the energy and utility industries. Advanced automation and the connectivity that such automation requires make critical infrastructures and other industrial processes vulnerable to cyber attacks. Worst-case consequences of compromise of OT systems are unacceptable, ranging from equipment damage to worker casualties and threats to public safety. This new partnership is a timely response to steadily escalating cyber threats.
"Joining hands with Waterfall Security Solutions advances our joint objectives to better serve our customers and provide them with a secure and consolidated OT digitalization solution," said Shahid Javed, Director of Sales at Intech.
"Our partnership with Intech assures our customers of proven safe and seamless integration, both between Waterfall's and Intech's solutions and through our partnership between OT and business systems and applications," said Naoufal Kerboute, Regional Sales Director at Waterfall Security Solutions. "Coupling the strongest cybersecurity with advanced automation enables improved efficiencies and agility, without cyber risks to safe, reliable and efficient operations."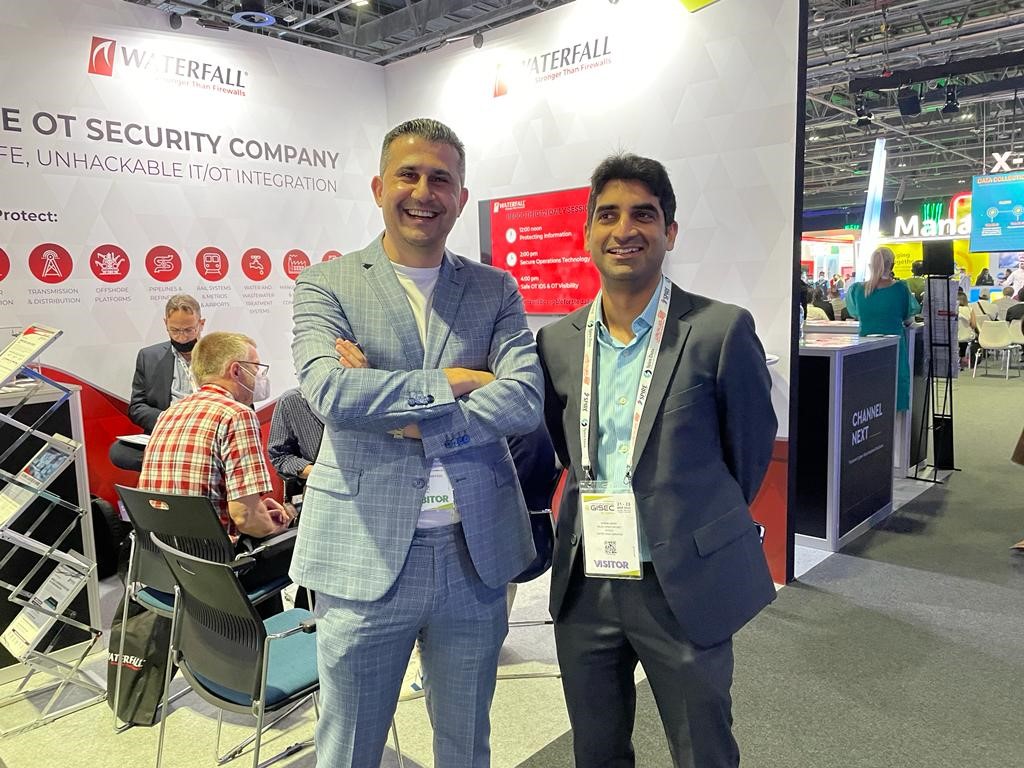 Intech Process Automation FZCO is an established automation and systems integrator in the Middle East, Asia, and Africa regions, holding key partnerships with OT asset vendors and major regional EPCs; and is now also an OT cybersecurity implementation partner for oil & gas, power, and utility providers. Waterfall Security Solutions is the OT security company, producing the strongest kinds of network protection for industrial / OT automation in all critical industrial infrastructures, with a deep understanding of OT security issues and solutions. The Intech / Waterfall partnership enables the benefits of powerful, modern automation solutions while enjoying protection from event the most advanced of OT cyber threats.
About Waterfall Security Solutions
Waterfall Security Solutions is the OT security company, producing a family of Unidirectional Gateway technologies and products that enable enterprise-wide visibility for operations, with disciplined control. Waterfall products represent an evolutionary alternative to firewalls. The company's growing list of customers includes national infrastructures, power plants, nuclear plants, off and on-shore oil and gas facilities, refineries, manufacturing plants, utility companies, and many more. Deployed throughout North America, Europe, the Middle East, and Asia, Waterfall products support the widest range of leading industrial remote monitoring platforms, applications, databases, and protocols in the market.
About INTECH:
Intech Process Automation Inc. is a globally renowned system integrator and industrial automation company. For 30 years we have helped major oil & gas companies solve their most pressing issues of instrumentation, control, and electrical automation. Intech's diversified automation solution portfolio, technical skills, knowledge & expertise on equipment from all major OEMs, and our asset-application specific approach to solution design differentiate us from a typical system integrator.
As the world moves towards Industry 4.0, Intech moves along with it, focusing our expertise on Industrial IoT and related digitalization solutions. We are gradually shifting from a project-based solution provider to a partnership-based solution provider. We have started working closely with our technology and platform partners as well as clients to build long-term relationships where we work together to solve problems and provide solutions that are cost-efficient, time-efficient, and bring the best of what everyone can offer. For more information, please visit: www.intechww.com