29 Apr 2020

Waterfall Webinars
Upcoming webinars and other online events
Future-Proofing Your Security Programs
Webinar Language: English
Speaker: Michael Firstenberg
Date/Time: Wednesday, July 15th, 12:00 pm CDT 
Register Free: Click Here
Abstract: Cyber attacks on industrial sites continue to become more sophisticated, with more serious physical consequences. Yesterday's nation-state tools and techniques have been incorporated into today's targeted ransomware, and today's most sophisticated attacks will be tomorrow's pervasive threat environment.
The industry world-wide is responding to this steadily-worsening threat environment with sharp increases in the strength of cyber-defensive postures. But – a security program based on constant change "to stay ahead of the bad guys" is a very expensive program, with limited effectiveness. And far too many enterprises confuse detective measures with preventive ones.
This presentation looks at the current threat environment and how it is evolving, explores principles of cyber security that will stand the test of time, and explores use cases where production sites have exploited these principles to deploy "future-proof" their security programs.
Eight Common OT / Industrial Firewall Mistakes
Webinar Language: English
Speaker: Michael Firstenberg
Date/Time: Tuesday, July 21st, 10:30 AM EDT 
Register Free: Click Here
Abstract: Firewalls are easy to misconfigure. While the security consequences of such errors may be acceptable for some firewalls, the accumulated risks of misconfigured firewalls in a defense-in-depth OT network architecture are generally unacceptable. We explore eight common mistakes that firewall administrators make and describe how these mistakes can compromise ICS network security. The lesson here though is not stop making mistakes. The lesson is to choose appropriate technology for the need. We explore technology alternatives to OT firewalls that eliminate the potential for online attacks as a result of misconfiguration.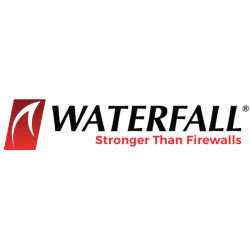 Latest posts by Waterfall Team
(see all)