Rosh HaAyin, Israel – August 1, 2017 – Waterfall Security Solutions, a global leader in cybersecurity technologies for critical infrastructure and industrial control systems, today announced the success of its Area 81 Racing Team in the New Jersey SCCA Majors and increased standing in the North American Formula 1000 Series. Waterfall's Area 81 Racing Car # 18 crew battled high temperatures and fuel issues to secure 3rd and 5th places in the North American F1000 Championship Series.
Richard Franklin, of Car # 81, stated "Our team enjoys running at New Jersey Motorsports Park and we are proud of Tim Pierce's podium in the NAF1000 Series.  We both kept digging all weekend and solid performances and finishes were the result.  The team has gained valuable experience with the new American Racer Tire.  In the end, our Area 81 Racing Team put on a good show for Waterfall's customers and I could tell they appreciated the sights-and-sounds that is North American Formula 1000 Series Racing. I cannot wait for our next race, the SCCA Runoffs at the legendary Indianapolis Motor Speedway!"
Tim Pierce, of Car 18 – "We are extremely happy to finish the weekend with only minor damage.  I knew my race for the podium was over when I got knocked off in Race 1, but I wanted to go the distance and get as many NAF1000 championship points as possible.  It was fun going up through the field.  Sunday the car was running very well and I got a good jump at the green flag.  My father told me I was 2nd, but I saw a F1000 car stalking me in my mirrors.  I could keep him at bay until I ran low on fuel.  No one expected a full green flag 22 lap race and I only had 21.9 laps of fuel.  We'll correct our fuel calculations and move on."
The team would like to thank The Franklin Insurance Agency, and Briky Coolers.  The next race in the NAF1000 Championship is the National Championship SCCA Runoffs at Indianapolis Speedway on September 30th.  Stay tuned to www.Area81Racing.com and our Facebook Page for highlights.
About Waterfall Security Solutions
Waterfall Security Solutions is the global leader in industrial cybersecurity technology. Waterfall products, based on its innovative unidirectional security gateway technology, represent an evolutionary alternative to firewalls. The company's growing list of customers includes national infrastructures, power plants, nuclear plants, off and on shore oil and gas facilities, refineries, manufacturing plants, utility companies, and many more. Deployed throughout North America, Europe, the Middle East and Asia, Waterfall products support the widest range of leading industrial remote monitoring platforms, applications, databases and protocols in the market. For more information, visit www.waterfall-security.com
For inquiries:
Susan Becker
Waterfall Security Solutions
+972.508710777
susan@waterfall-security.com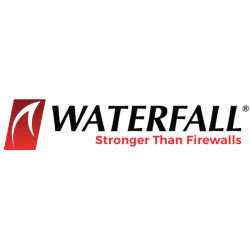 Latest posts by Waterfall Team
(see all)