The team clinches multiple trophies in the SCCA Majors and North American F1000 Championship Series   
Rosh HaAyin, Israel – March 16, 2017 – Waterfall Security Solutions, a global leader in cybersecurity technologies for critical infrastructure and industrial control systems, today announced the rousing win of its Area 81 Racing Team. Waterfall's Area 81 Racing Car # 18 crew shook off the rust nearly ten months after clinching a share of the 2016 SARRC Championship. Their perseverance paid off in the form of a 3rd and 2nd  place finish in the SCCA Majors, as well as 1st and 2nd in the North American F1000 Championship Series.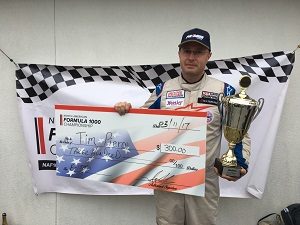 Tim Pierce, driver of Car # 81, stated, "I am thrilled with our results after the challenges the team faced over the weekend. We worked tirelessly on Friday and Saturday to ensure we had a reliable and competitive setup. A wreck and a spin out happened in front of me during the warm up lap of Race 2. I knew if I could just stay consistent and keep the car on the track that I would have a chance at a podium. We were not the fastest car out there, but we had a reliable car. I drove a clean race and it paid off!"
The team would like to thank American Racer Tire, Primus Racing, Sonoco, Jongbloed, George Dean Racing Engines, Taylor Engineering, Rilltech, and HRP for supporting the North American F1000 Championship Series. A special thanks to Area 81 Racing sponsors Waterfall Security Solutions, Franklin Insurance Agency, and Briky. None of this would be possible without Ray Pierce, Nate Field, Patsy Pierce, and Fred Mills-Winkler on the crew. And lastly, hats off to the competitors, who have helped organize a great series.
The next race on the Area 81 Racing schedule is the April 14-16th US Majors Spring Sprints at Virginia International Raceway. Updates can be found on the official Area 81 site and Facebook Page
About Waterfall Security Solutions
Waterfall Security Solutions is the global leader in industrial cybersecurity technology. Waterfall products, based on its innovative unidirectional security gateway technology, represent an evolutionary alternative to firewalls. The company's growing list of customers include national infrastructures,  power plants, nuclear plants, on/off-shore platforms, refineries, manufacturing plants, utility companies, plus many more. Deployed throughout North America, Europe, the Middle East and Asia, Waterfall products support the widest range of leading industrial remote monitoring platforms, applications, databases and protocols in the market. For more information, visit www.waterfall-security.com
For inquiries:
Susan Becker
+972.508710777
susan@waterfall-security.com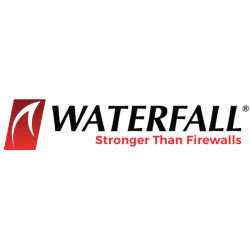 Latest posts by Waterfall Team
(see all)