Hands-on demonstrations and training will be available at the SANS ICS Summit  
Rosh HaAyin, Israel – March 21, 2017 – Waterfall Security Solutions, a global leader in cybersecurity technologies for critical infrastructures and industrial control systems, today announced its collaboration with the cybersecurity educational organization Cybati. Cybati's mission is to enable educational institutions, industrial asset owners, operators, researchers and supporting entities to understand control system environments and cybersecurity risks. It does so through its hands-on, academic and professional control system cybersecurity CybatiWorks™ platform.  As part of the collaboration, Cybati's training platform will include Waterfall Security's Unidirectional Gateway, integrated in its lab platform and the curriculum.
"We are happy to have the opportunity to collaborate with Cybati's mission with both our Unidirectional Security Gateway products together with our cybersecurity expertise," said Lior Frenkel, CEO and Co-Founder of Waterfall Security Solutions. "The advancement of critical infrastructure and industrial control systems education is at the core of Waterfall's identity, and Cybati is the kind of organization that exemplifies this."
Cybati will be giving hands-on demonstrations at SANS ICS Security Summit and Training 2017, March 19-27. Cybati Executive Inventor Matthew Luallen stated, "We look forward to working with Waterfall's technology at the SANS ICS Summit and beyond. Hands-on training is a necessity when it comes to critical infrastructure and industrial cybersecurity. This is a fantastic opportunity to educate many more people on modern cybersecurity and the right ways to protect the industrial network perimeter."
Waterfall's Unidirectional Security Gateway is an evolutionary alternative to firewalls, protecting the safety and reliability of industrial systems in ways that firewalls simply cannot match. The Gateway creates an impassable, physical barrier eliminating the possibility of external online attacks, while enabling business processes to proceed as usual.
Waterfall's Unidirectional Gateway family of products are recognized to reduce the cost and complexity of compliance with NERC CIP, NRC, NIST, CFATS, ANSSI, ISA, and other standards, regulations and best practices.  The United States Department of Homeland Security (DHS) December 2015 report, "Seven Strategies to Defend Industrial Control Systems," recommends unidirectional communications in three of its seven strategies to protect industrial control systems (ICS) from cyberattacks.
About Cybati
Cybati is an educational organization that provides the CybatiWorks® kit, an academic and professional control system and Internet of Things (IoT) cybersecurity platform. It allows students to get hands-on with the type of protocols, hardware, and software that are used in Industrial Control Systems (ICS) and Supervisory Control and Data Acquisition (SCADA) facilities all over the world. In essence, it's all about learning how critical infrastructure works and how to defend it. For more information, visit www.cybati.org
About Waterfall Security Solutions
Waterfall Security Solutions is the global leader in industrial cybersecurity technology. Waterfall products, based on its innovative unidirectional security gateway technology, represent an evolutionary alternative to firewalls. The company's growing list of customers include national infrastructures,  power plants, nuclear plants, on/off-shore platforms, refineries, manufacturing plants, utility companies, plus many more. Deployed throughout North America, Europe, the Middle East and Asia, Waterfall products support the widest range of leading industrial remote monitoring platforms, applications, databases and protocols in the market. For more information, visit www.waterfall-security.com
For inquiries:
Susan Becker
+972.508710777
susan@waterfall-security.com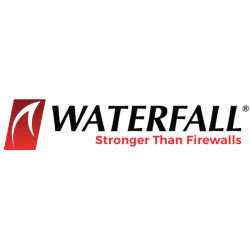 Latest posts by Waterfall Team
(see all)