The Industrial Security podcast features guests with a wide range of perspectives. Here are a handful of episodes in the theme of "unhackable." Each of these perspectives in some sense involves more than software. To some degree these approaches to security are immune to the inevitable litany of software vulnerabilities we can expect to be found in all of our control systems, and in all of the software security products we hope will protect our systems.
1. UNHACKABLE SAFEGUARDS: JAMES MCGLONE

Security PHA Review – a new methodology for protecting safe operations. Join our discussion with James McGlone, one of the authors of the new ISA book describing a robust connection between safety and cybersecurity
---
2. KNOW MORE ABOUT YOUR SYSTEM THAN ATTACKERS DO: MATT GIBSON
 
Know more about your system than attackers do, and other topics such as analog control systems, IIoT at nuclear sites and control system product "labeling" for security. Join Matt Gibson from the Electric Power Research Institute (EPRI) to explore these and other applied research insights for industrial security
---
3. THREE NETWORKS – IT, OT & ENGINEERING – JOE WEISS

Industrial security pioneer Joe Weiss explains how there are 3 networks, not 2 – IT, OT and Engineering, with examples from the 2007 aurora test
---
4. CLASSIFYING CONTROL SYSTEMS, CONSEQUENCES AND CRITICALITY – MARTY EDWARDS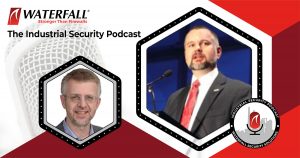 The need for a standard way to classify the criticality of industrial control systems – eg: safety-critical vs. equipment-critical vs. reliability-critical systems, and what implications such classification should have for industrial security programs.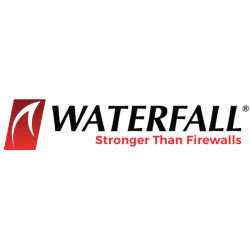 Latest posts by Waterfall Team
(see all)