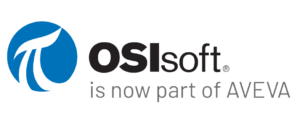 Waterfall Unidirectional Security Gateways enable safe IT/OT integration for AVEVA PI (formerly OSIsoft) installations. Waterfall's solution suite for the AVEVA PI System comprehensively addresses:
Safe integration of OT and IT networks,
Native PI support with no need to install anything on non-Waterfall equipment, and
Seamless connectivity to the AVEVA Data Hub.


Unidirectional Gateways provide secure replication for PI Data Archive and PI Asset Framework, along with optional PI Backfill, PI metadata replication, PI data filtering, many-to-one PI Server aggregation and High Availability. By deploying Waterfall for AVEVA PI System, businesses eliminate the risk of remote cyberattacks entering their industrial control systems while enabling seamless enterprise and cloud integration for improved operational and business efficiencies.
Waterfall Security has been a trusted partner of AVEVA since 2009, securing the IT/OT connections in PI deployments for many mutual customers worldwide.