This webinar segment originally aired during the CS2AI Symposium: Industrial Security Road Trip blockbuster event. In it, Rees presented findings into OT cyber attacks with physical consequences from 2010 until mid-2022. Don't miss this dramatic look into the numbers and the trends that impacted industrial cyber systems, and leave with some powerful new ideas that could help break this tidal wave.
Resources - 2021 OT Cyber Attacks Trend Analysis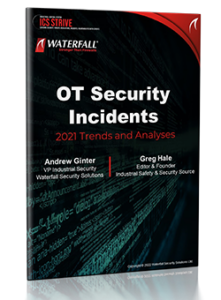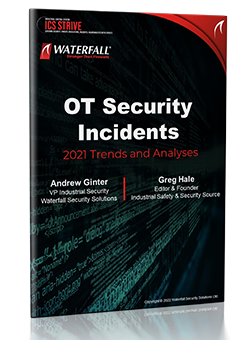 In 2021, of 64 incidents reported in discrete manufacturing and process industries, 22 were OT cyber attacks with physical consequences. These attacks represent a 144% increase over such incidents in 2020. Almost all these attacks resulted from targeted ransomware and impacted multiple sites. These findings and others are documented in the new report. which is a cooperation of Greg Hale from ICSSTRIVE and Andrew Ginter from Waterfall Security Solutions.
In This Report:
2021 Data OT Outages
Ransomware Consequences
Future Recommendations
Conclusions
Discover more resources
here
About Rees Machtemes , P.Eng.
Rees is a professional engineer with 15 years of diverse, hands-on experience with both IT and OT systems. He's designed power generation and transmission substations, automated a food and beverage plant, audited and tested private and government telecom solutions, and supported IT data centres and OT hardware vendors. This experience has led him to champion cyber-safe systems design and architecture.
An obsessive tinkerer and problem-solver, you'll often spot him next to a soldering station, mechanic's toolbox, or stack of UNIX servers. He holds a B.Sc. in Electrical Engineering from the University of Alberta.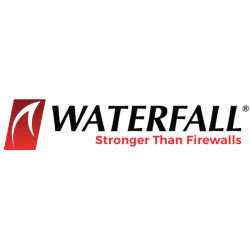 Latest posts by Waterfall Team
(see all)