Waterfall Security Solutions is of course an industrial cybersecurity technology provider, but technology is only part of any industrial security program – policies, procedures and training are also essential. This means that the advancement of security education has always been essential to Waterfall's mission to improve industrial cybersecurity.
The potential consequences of malicious misoperation of industrial processes can have thoroughly unacceptable consequences for property, the environment, workers at industrial sites, and public safety. To improve one's security posture, it is required to have a wider awareness of modern risks, threats and cyberattack techniques, in addition to a deeper understanding of modern defense technologies and best practices. This awareness and understanding is a fundamental responsibility of stakeholders of an industrial site, and cyber education is at the core of how stakeholders contribute to a security posture.
Industry collaboration is a win-win
In support of improving education for industrial cybersecurity, Waterfall has teamed up over the years with outstanding providers, including the University of Houston, Michigan Technological University, SANS and the SCADAHacker.
Most recently, we are happy to report that Waterfall is working with Cybati, an organization whose mission is to enable educational institutions, industrial asset owners, operators, researchers and supporting entities to understand control system environments and cybersecurity risks. Waterfall's Unidirectional Security Gateways have been integrated into Cybati's lab platform and curriculum to demonstrate hands-on training for operators and IT professionals who are learning about innovative methods of eliminating remote attacks into critical control networks.
Waterfall's participation in cyber education
In addition to cooperation with training providers, Waterfall produces a variety of educational and thought leadership materials. On our website, you can find our Knowledge Base page. The Waterfall knowledge base includes reviews, white papers, articles, interviews and other materials on a range of industrial cybersecurity topics compiled from years of experience developing and deploying unidirectional technology at industrial control system and critical infrastructure sites all over the world. The Waterfall knowledge base includes information about attacks, defenses, risk analysis, use cases and case studies, as well as pointers to and commentary on guidelines, regulations, and best practices from a variety of standards bodies and regulators from all over the world.
Education is important – there is no way to address cyber threats without both an awareness of risks and an understanding of what we can do to address them. At Waterfall Security Solutions, we are pleased to cooperate with Cybati and others to contribute to making the world a safer place.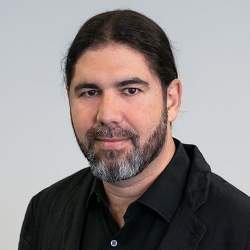 Latest posts by Lior Frenkel
(see all)