Missed the latest SANS webinar on OT security monitoring, with Andrew Ginter? Catch up now and watch the full recording here.
ABSTRACT
Monitoring OT/industrial networks for intrusions and security status can impair the security of industrial operations as easily as enhance security. This webinar reviews common designs for OT security monitoring and attack patterns that take advantage of the vulnerabilities intrinsic to such designs. The webinar then reviews a handful of modern design alternatives for monitoring OT networks that are intrinsically safer than these common, flawed approaches.
WHO'S IT FOR?
Anyone who designs or approves enterprise, OT and ICS security monitoring programs, such as those used in manufacturing, power plants, refineries, railways, airports, water utilities, large buildings and campuses and many others.
IN THIS WEBINAR YOU WILL LEARN:
– How common enterprise security monitoring designs introduce attack opportunities for physical operations,
– Robust alternatives to such designs, and
– How much more secure are the alternatives than the common, vulnerable approaches.
SPEAKER BIO:
Andrew Ginter is the VP Industrial Security at Waterfall Security Solutions and works with the world's most secure industrial sites. He is the co-chair of ISA's SP-99 Working Group 1, a co-author of the Industrial Internet Consortium Security Framework and the author of two books on industrial security: SCADA Security – What's broken and how to fix it and Secure Operations Technology. Andrew spent 20 years developing SCADA system and IT/OT middleware products and another 20 designing control system security products. He holds a BS in Applied Mathematics and an MS in Computer Science, both from the University of Calgary.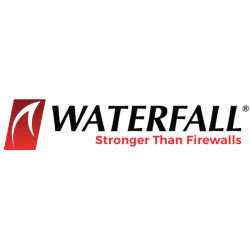 Latest posts by Waterfall Team
(see all)