Solution targeted at Smart Buildings, Critical Infrastructure and National CERTs
Ra'anana, Israel – August 22, 2017 – Cyberbit, the world leader in IT/OT/IoT security detection and response solutions, today announced a collaboration with Waterfall Security Solutions, a global leader in cybersecurity technologies for critical infrastructure and industrial control systems (ICS), to bring Waterfall's stronger-than-firewall technology to Cyberbit's smart-building, critical infrastructure and national CERT customers.
"We are pleased to integrate Waterfall's perimeter defense for ICS with our portfolio," said Cyberbit CEO Adi Dar. "We expect Waterfall's Unidirectional Security Gateway technology to increase customer resilience and satisfaction."
Cyberbit provides an integrated product portfolio for managing the entire incident lifecycle, from detection to response, forensics and investigation, across the complete IT/ OT stack. Cyberbit's portfolio includes ICS/SCADA monitoring and asset discovery, SOC automation, orchestration and investigation, endpoint detection and response, and simulated training for cyber professionals. In the collaboration, with joint developments in progress, the Waterfall Gateway provides safe and reliable IT/OT integration and one-way communication between the SOC and the protected OT network. This ensures that the SOC receives all the data for security monitoring and incident response, while keeping external entities from sending malicious commands to OT network components.
"Cybersecurity solutions for physical assets in ICS/SCADA networks require a much stronger approach than traditional IT firewalls," said Lior Frenkel, CEO and Co-Founder of Waterfall Security Solutions. "This collaboration between ICS/SCADA security experts provides the necessary multi-layered protection to smart buildings, critical infrastructure and national CERTS, from the network perimeter all the way through to the endpoint and PLC level."
Waterfall Unidirectional Security Gateways replace firewalls in industrial network environments, providing absolute protection to industrial control system and operations networks from attacks originating on external networks. Upon deploying Unidirectional Gateways, critical infrastructure and industrial sites enjoy safe and reliable IT/OT integration, vendor and cloud services access, and remote monitoring.
About Cyberbit:
Created to protect the most high-risk organizations in the world, Cyberbit secures enterprises and critical infrastructure against advanced cyberthreats. The company's battle-hardened cybersecurity solutions detect, analyze and respond to the most advanced, complex and targeted threats across IT and OT (operational technology) networks. Cyberbit employs a diverse team from both the public and private sector, including researchers, mathematicians, former CISOs and SOC managers, as well as seasoned veterans of the intelligence and military communities. With offices in Texas, Singapore, Munich and Israel, and presence worldwide, Cyberbit is a subsidiary of Elbit Systems Ltd. (NASDAQ: ESLT and TASE: ESLT). To learn more about how Cyberbit maximizes protection against today's signature-less threats, visit https://www.cyberbit.com.
About Waterfall Security Solutions:
Waterfall Security Solutions is the global leader in industrial cybersecurity technology. Waterfall products, based on its innovative unidirectional security gateway technology, represent an evolutionary alternative to firewalls. The company's growing list of customers includes national infrastructures, power plants, nuclear plants, off and on shore oil and gas facilities, refineries, manufacturing plants, utility companies, and many more. Deployed throughout North America, Europe, the Middle East and Asia, Waterfall products support the widest range of leading industrial remote monitoring platforms, applications, databases and protocols in the market. For more information, visit www.waterfall-security.com
Contacts:
For Cyberbit
Sharon Rosenman, VP Marketing
Tel: 972-54-4211804
Email: sharon.rosenman@cyberbit.com
For Waterfall Security Solutions
Susan Becker
Tel: 972-50-8710777
Email: susan@waterfall-security.com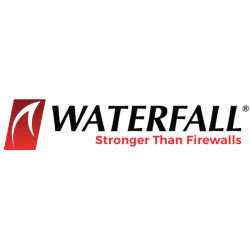 Latest posts by Waterfall Team
(see all)