Watch as Eddy Thésée, Vice President Cybersecurity at Alstom, and Lior Frenkel, CEO and Co-Founder at Waterfall, discuss the Unidirectional Cloud Gateway, a cloud security gateway product especially useful for the rail industry. This is a solution that solves the cyber security and data privacy concerns when connecting any operational technology environment to the cloud.
Key points on cloud security gateways
Eddy Thésée points out that "the usage of data within railway is increasing. Because of this usage we are able now to improve the operational efficiency. One of the ways to address the challenge of more data is to use the cloud." Lior Frenkel adds: "We see a trend of course, going towards using more cloud based systems […] the flip side of that is that they need to connect their operational technology environments to cloud services which creates a lot of cybersecurity concerns and in this case also privacy [concerns]."
Operational efficiency and enhanced passenger experience are two clear focuses for modern rail. Paradoxically the increased connectivity needed to realize these goals exposes railway networks to new and evolving cyber threats. In an infinitely connected modern world, having assurance that operational systems can be protected with an unbreachable cyber security solution might be a surprise to some transport authorities. The Unidirectional Cloud Gateway (a cloud security gateway) for Rail combines impenetrable hardware with unlimited software-based connectivity.
Waterfall Security Solutions' unbreachable OT cybersecurity technologies keep the world running. For more than 15 years, the most important industries and infrastructure have trusted Waterfall to guarantee safe, secure, and reliable operations. The company's growing list of global customers includes national infrastructures, power plants, nuclear generators, onshore and offshore oil and gas facilities, refineries, manufacturing plants, utility companies, and more. Waterfall's patented Unidirectional Gateways and other solutions combine the benefits of impenetrable hardware with unlimited software-based connectivity, enabling 100% safe visibility into industrial operations and automation systems.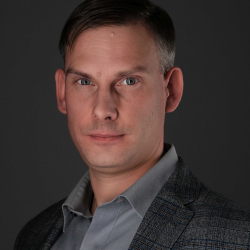 Latest posts by Rees Machtemes , P.Eng.
(see all)