Free consultation with Unidirectional solutions architect
The Top 20 Cyber Attacks on ICS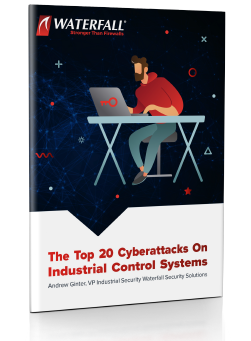 Ukrainian Conflict Puts Critical Infrastructures at Risk
Belarussian "cyber activists" disrupted passenger rail traffic in the country by encrypting ticketing and other IT systems. The activists demanded that the government stop hosting Russian troops, and demanded the release of 50 political prisoners before the attackers would relinquish control of the encrypted servers. The group threatened to extend their control into safety-critical rail switching systems if their demands were not met. In such an eventuality, the group said that their objective would be to shut down trains, especially those carrying Russian troops, not to threaten human lives. What does this mean for the rest of the world? The attack on the Belarus rail system is yet another example of an attack that cripples IT systems, and so brings about OT consequences, like the Colonial Pipeline attack, and the JBS meatpacking attack. The time has come to make our OT/ICS networks essentially impenetrable to online hacktivist, ransomware and nation-state attacks alike. We need to do this before we are targeted and before we suffer consequences as part of this Russia/Ukraine crisis, or as part of any of the other geopolitical crises that await in the months ahead.
About Waterfall Security Solutions
Waterfall Security Solutions is the OT security company, producing a family of Unidirectional Gateway technologies and products that enable safe IT/OT integration, enterprise-wide visibility into operations, and disciplined control. The company's growing list of customers includes national infrastructures, power plants, nuclear plants, off-shore and on-shore oil and gas facilities, manufacturing plants, power, gas and water utilities, and many more. Deployed throughout North America, Europe, the Middle East and Asia, Waterfall products support the widest range of leading industrial remote monitoring platforms, applications, databases, and protocols in the market.
About Andrew Ginter
At Waterfall, Andrew leads a team of experts who work with the world's most secure industrial sites. He is author of two books on industrial security, a co-author of the Industrial Internet Consortium's Security Framework, and the co-host of the Industrial Security Podcast. Andrew spent 35 years designing SCADA system products for Hewlett Packard, IT/OT connectivity products for Agilent Technologies, and OT/ICS security products for Industrial Defender and Waterfall Security Solutions.
Andrew Ginter's Book
Secure Operations Technology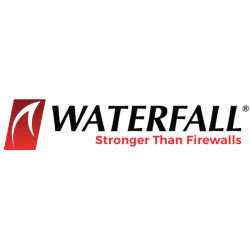 Latest posts by Waterfall Team
(see all)