Waterfall Security's innovative FLIP technology completes Digital Bond Labs' Cyber Security Assessment
New York – May 26, 2015 – Waterfall Security Solutions (Waterfall), which specializes in critical infrastructure protection and control systems security technologies, and Digital Bond Labs, a cybersecurity lab focused on finding new security and reliability vulnerabilities in control systems components, announced today the completion of a security assessment on the new Waterfall FLIPTM product.
Digital Bond Labs performed thorough tests of the product hardware and software. The assessment verified the two main features of the product:
1) Digital Bond Labs found no way to transform the FLIPTM into an interactively bidirectional communication channel. The FLIPTM is always a one-way system.
2) Digital Bond Labs found no way to remotely control the FLIPTM mechanism itself from the inside or outside security networks.
"The fact that the FLIP is unidirectional at all times, and that the direction cannot be remotely manipulated, makes it more difficult for even a highly skilled attacker to penetrate as compared to a firewall", said Reid Wightman, director of Digital Bond Labs. "Having this validated and understanding the importance of an independent third-party assessment speaks well of Waterfall's attention to security and its security development lifecycle."
Lior Frenkel, CEO and co-founder at Waterfall, says: "We are proud to have worked together with Digital Bond Labs on this security assessment, working with such professional experts was a rare treat. We have already utilized this process to further enhance our FLIPTM and unidirectional security gateway technologies."
Waterfall Security resource station:
About Waterfall Security Solutions
Waterfall Security Solutions Ltd. is the leading provider of stronger-than-firewalls solutions for industrial control networks and critical infrastructures. The company's products are deployed in utilities and critical national infrastructures throughout North America, Europe, Asia and Israel. Waterfall's technologies reduce the cost and complexity of compliance with NERC-CIP, NRC, NIST, CFATS and other regulations, and include support for leading industrial applications, including the OSIsoft PI™ Historian, the GE Proficy™ iHistorian, Siemens SIMATIC™/Spectrum™ solutions and GE OSM™ remote monitoring platforms, as well as OPC, Modbus, DNP3, ICCP and other industrial protocols. Frost & Sullivan describes Waterfall's solutions as ensuring "optimum security for networks across user verticals," and awarded Waterfall the 2012 Network Security Award for Industrial Control Systems Entrepreneurial Company of the Year, the 2013 North America Award for Customer Value Enhancement and the 2014 Global Award for New Product Innovation Leadership.
About Digital Bond Labs
Digital Bond Labs is focused on finding new security and reliability vulnerabilities in control systems software and hardware. The Labs team is comprised of the top experts in this niche area. Vendors engage Digital Bond Labs to help with their security development lifecycle, particularly with third-party Independent Assessments. The Labs team identifies vulnerabilities and provides recommended solutions so security issues can be fixed before a product is released and shipped.
For more information, visit www.digitalbond.com/labs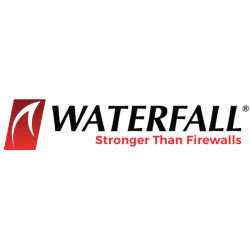 Latest posts by Waterfall Team
(see all)